On those rainy evenings when you don't feel like cooking but don't have the money for a fancy dinner either, you visit a takeaway place where you are not quite comfortable, but where you cán eat delicious and cheap. WIN went on a culinary world tour in Zwolle and Almere.
Nablus
Manakeesh: Libanese 'breakfast bread'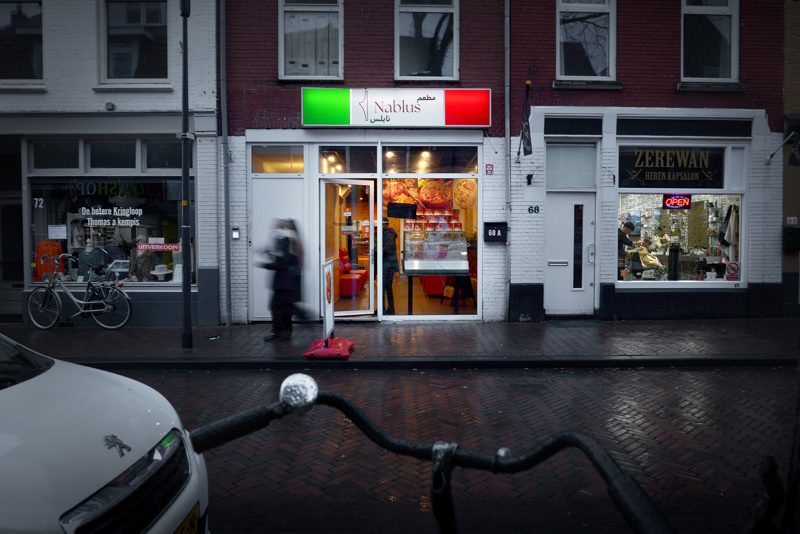 If you are on holiday in a sunny country, and you eat under full fluorescent light, then you can be (almost) sure that you have found a good place to eat at. This is how the new Lebanese business Nablus on Thomas á Kempisstraat in Zwolle also looks. The place is filled with gifted plants, a large TV and bright red leather couches. Including the roaring sound of the refrigerator in the background. Lebanese is unknown to us. And the man behind 'the counter' quickly realizes that. There is an open connection to the kitchen, and he points out the manakeesh by type. One with muhammara, a flatbread full of cheese or maybe something with meat. He sees us doubting and shows them. "Smell". A welcome feeling prevails when he asks if we want to eat it here, and we immediately say yes. The manakeesh manoushet with za'atar and the akkawi cheese is ordered together with a coke zero. Total price? 8 euros. Yes, really! You can't even get a microwave meal for that price these days.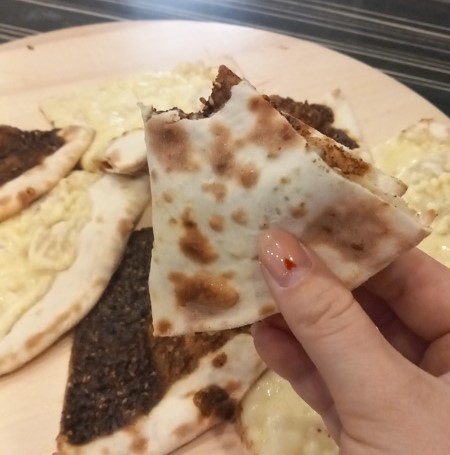 The food is brought to the table on a large round wooden board. We fold the paper and eat our hands. A very thin, crunchy base, with so much cheese that it is dripping grease. Delicious. While the leftovers are being packed, the man behind the counter asks if it was our first time eating Lebanese food. To continue with: "Next time no coke, I don't like it. You must eat it with tea." After all, Manakeesh is a breakfast item. Look it up.
Poke Perfect
Healthy, green and sustainable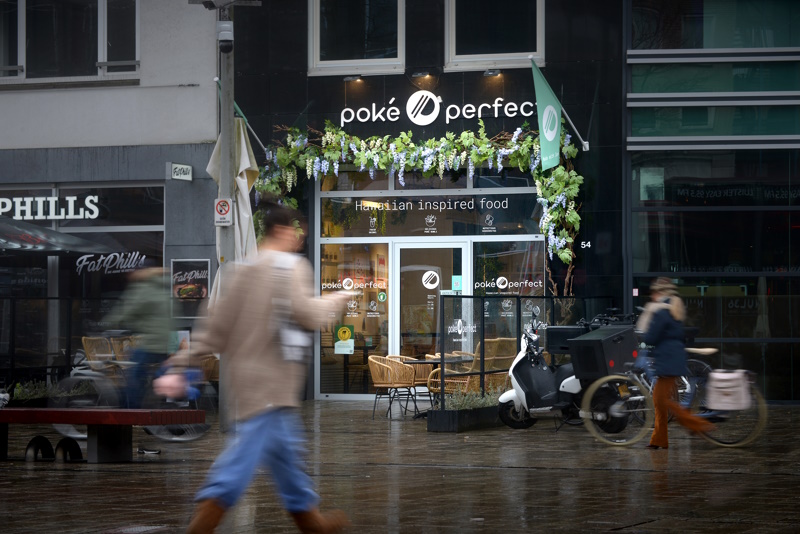 The flowery fake bush draped over the facade has a Parisian appearance. A large 'healthy choice' sticker has been pasted on the glass front door: this tent must therefore be healthy. The interior is light and clean, but also somewhat cold. The first impression of Poké Perfect on the Grote Markt in Almere is more reminiscent of a dentist's waiting room than a food and takeaway place. Chairs, tables and decoration are sleek white, and there are many plants.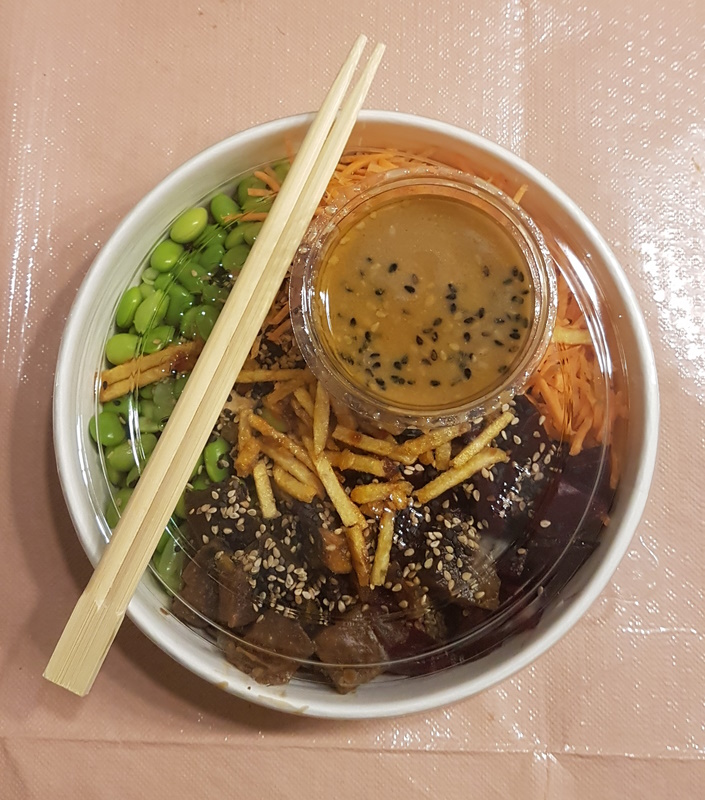 The menu is on a large board behind the cash register. You can order set combinations, but you can also choose your own poke bowl: mix and match. For climate-conscious fellow human beings, it is described for each dish what percentage of co2 you emit with it, and how harmful that is for the earth. The dishes with steak pieces therefore consume considerably more co2 than the vegan variants. As the basis of each dish, the customer can choose between rice, quinoa or shredded kale. You choose different vegetable and meat toppings, and a sauce. We want easy and fast, so the choice falls on the dish 'You Make Miso Happy'. A vegan combo with tofu, eggplant in miso glaze, edamame, beetroot and carrots in Miso Tahini sauce, topped with chip fries and sesame seeds. To make it even healthier, we order it with quinoa. While the young lady behind the counter scoops the toppings together with precision like a dental assistant, we get more and more hungry. The price of this meal is 11.50 euros. The dish looks very beautiful and colorful. The sauce is served separately in a plastic container. Then taste it: a tasty fresh quinoa salad with beets and tofu. Only the big disadvantage of tofu: it is very salty! Especially in combination with the sauce. Conclusion: we want to experience a treat moment, but with this dish you can taste that it is extremely healthy, so that feeling of reward as you would have with fries is missing.
Iliana's Taverna
Heavenly pitas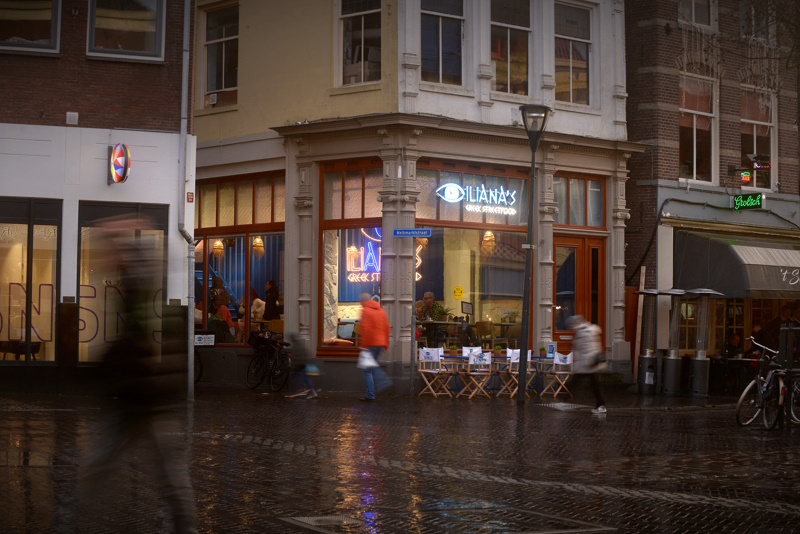 Since 2021, Iliana's Taverna has been located at the Melkmarkt in the heart of Zwolle. A 'taverna' is the Greek name for a cozy café or restaurant where mainly local dishes are served. Iliana's looks like a cozy place from the outside where you can sit comfortably. And the large neon letters 'Iliana's Greek Streetfood' above the facade make passers-by hungry, we can imagine.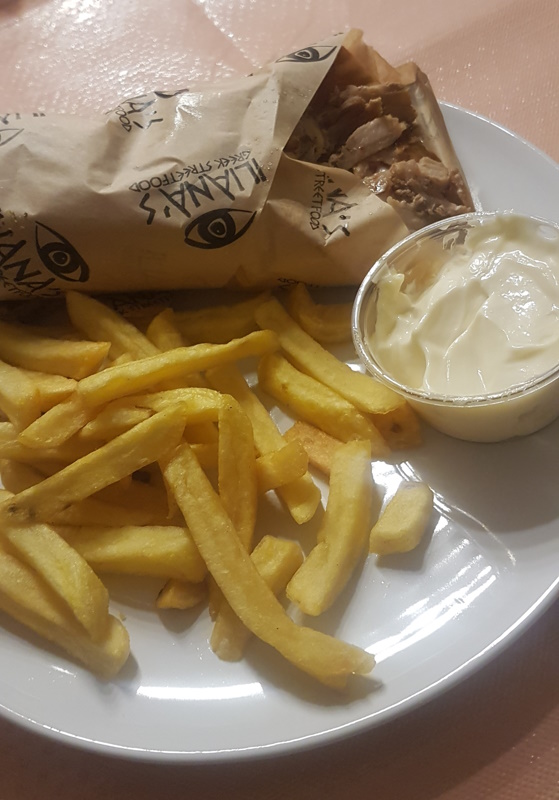 Upon entering, our eye falls on the large open kitchen in the back. The kitchen staff is working hard on different dishes and products. Just in front of the kitchen is a spacious counter with a prominent menu board above it. Some dishes seem more famous than others. From gyros and souflaki to mousakka, mixed grill and fries. But also oreo fajitos, the more small traditional dishes, and mezes, the side dishes. Greek cuisine is often known for its large amounts of meat, but vegetarians can also indulge themselves at Iliana's. For example, there is vegetarian gyros on the menu. To keep it simple and authentic, we order a pita gyros for 8.00 euros. Because we want to take it with us, the pita is served in a luxury box, with homemade salad and tzatziki in a separate container.
The dish consists of a pita with a lot of gyros, a few large slices of tomato, some fries and a lot of shredded raw onions. Unfortunately, the stomach can't bear the onions very well, and disappointed we pick all those pieces out. But the pita tastes divine: you taste a piece of heaven in every bite!
Truk 'I' Pan It's Happening
Enjoy Antillean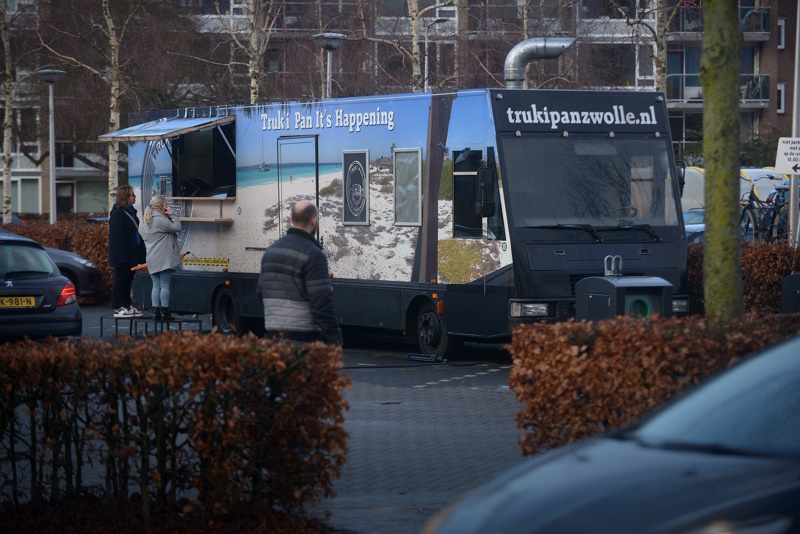 A large tropical food truck is parked in the parking lot on Porporastraat in Zwolle almost every weekend. We can't wait to try out the Truk 'i' Pan It's Happening! Truk 'i' Pan literally means sandwich truck in Papiamento, and it is therefore a traditional concept with authentic, mainly Antillean take-away dishes. In any case, Truk 'i' Pan's appearance makes us very happy: it is originally a mobile food market (do you remember what that is?) that is completely covered with the print of a tropical beach and clear blue sea. Loud bachata, kizomba and other South American music can be heard from the car, so that you can order at the mobile counter while dancing happily. The menu includes snacks and sandwiches to full meals. Meat lovers eat your heart out! Vegans may be less happy, and have to make do with the small salads that are served with the dishes.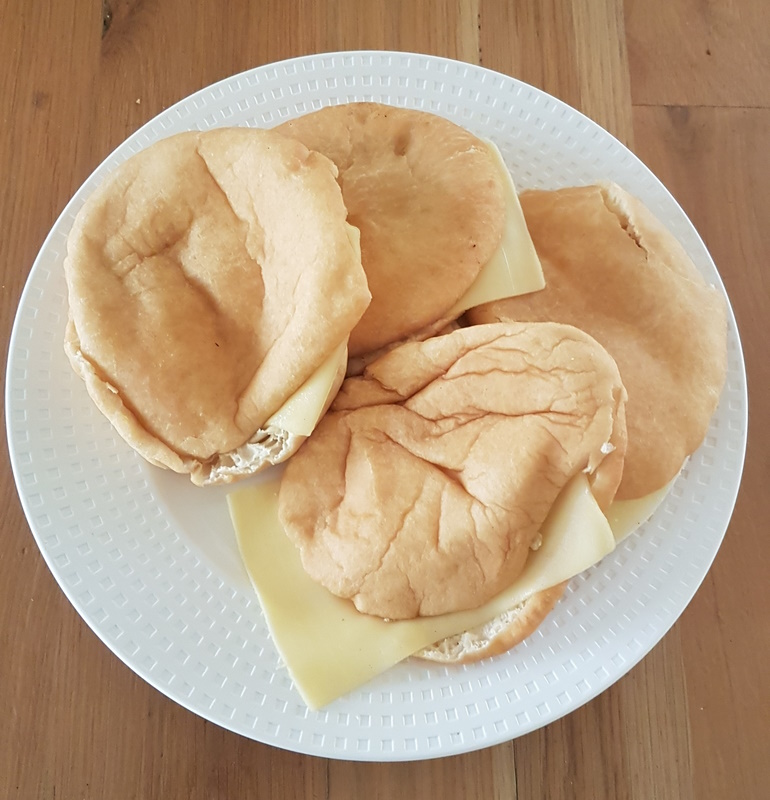 It smells of barbecue around Truk'i, and on the menu you will mainly find grill dishes such as steak, grilled chicken, spare ribs, porkchop and shrimp. Seems delicious, but it sounds rather heavy, especially in combination with fries or fried rice, and the thick layer of sauce on the side. So we go for something smaller and opt for the traditional snack Johnny Cake with a bottle of Fria, well-known soft drink from Curaçao. Simply put, Johnny Cake is a baked sandwich with cheese, and it tastes a bit like a Dutch 'oliebol', but lighter and flatter in texture. This is delicious for people with a cheese addiction. But the snack is salty so we immediately take a sip of our Fria. This very sweet drink is not really thirst-quenching. Costs for snack and soda? 7 euros.
FLFL
Ideal for those who can't choose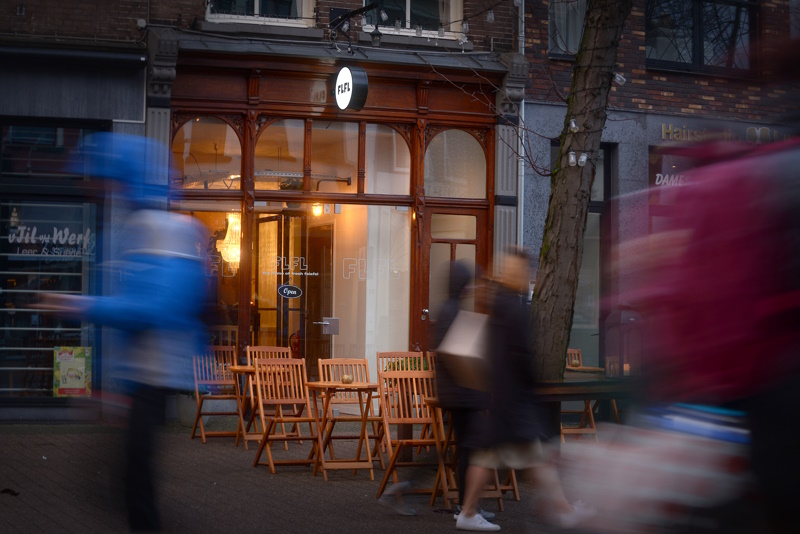 This brand new business on the Diezerstraat in Zwolle is the ideal place for people with difficulty making choices. There are no more than four options on the menu: falafel, wrap with falafel, wrap XL with falafel or a salad with – yes – falafel. The choice goes to the normal wrap. "Do you want it spicy?" asks the young lady behind the counter. A dangerous question! What does she mean by spicy? 'A little bit', is our answer.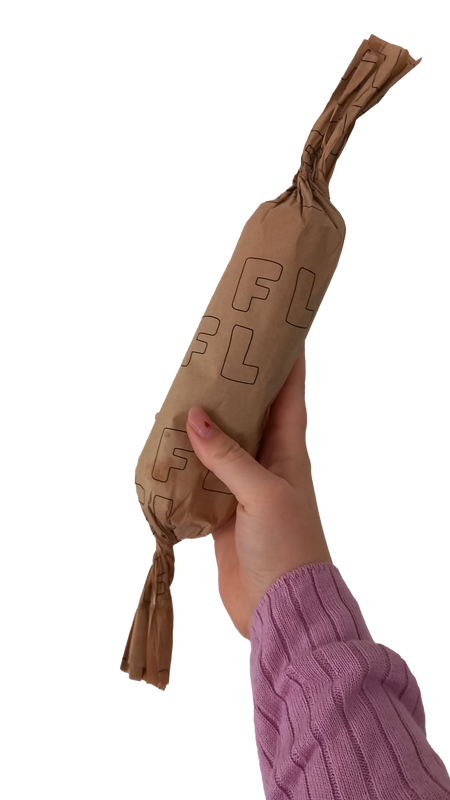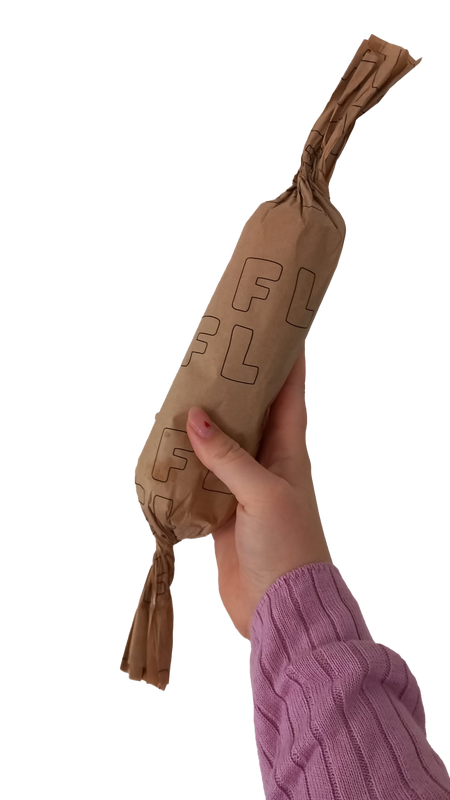 While waiting we look around a bit. You will not recognize anything from Casa Bellisima, the cozy coffee shop that used to be at this location. There's a lot of FLFL merchandise hanging on the walls, and people standing behind the bar with the same logo on their aprons. Living On A Prayer blasts from the speakers. And even though candles are burning at 1:30 p.m., the completely vegan character keeps the place feeling a bit clean. A glass display case with different types of ham and cheese just looks a lot cozier. The wrap is topped with generous pieces of falafel, cucumber, tomato and red raw onions. It is then carefully wrapped like candy: just like you used to do with your gifts. Then we sink our teeth into it: this falafel tastes deliciously creamy and, fortunately, it contains other fresh vegetables in addition to that vicious red onion. One small remark: next time we will go for spicy. Because the sauce that leaks from the ordered wrap is not spicy. Not even a little bit.
Text: Michelle van der Molen en Reinhilde van Aalderen Photos: Jasper van Overbeek