Student Milva Blankendal wants to make the 'white' cosmetics market colourful.
'As a black woman, you are dependent on brands which are only available in specific stores.'
As a teenager, she wanted, just like every young girl, to experiment with make-up. However, with her dark skin, Milva Blankendal couldn't rely on the local pharmacy because they only sold make-up for lighter skin types. "I was raised in the multicultural Indian neighbourhood in Amsterdam, you would expect to find a diverse selection there. But I had to travel far to get a good foundation!" In the context of her associate degree Small Business and Retail Management, she started her company Diversity Cosmetics, to bring diversity into the cosmetics market.
Low variety of choice
During her internship with a well-known luxurious perfume store in Amsterdam, Milva was the only black woman in the workplace. Out of the total product selection, only one brand was suitable for women with darker skin. "As a black woman, you are dependent on brands only available in specific stores like perfumeries and 'afro shops.' The cosmetics market for black women is seen as a niche market, but it hasn't been for a long time now!"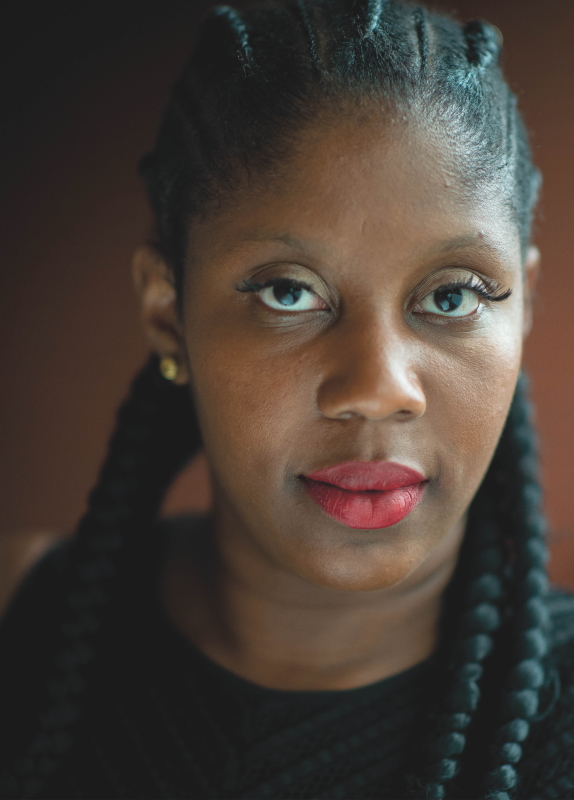 At her internship, Milva received all the dark make-up testers. "They were happy to get rid of it, otherwise those samples would've been thrown away anyway. I didn't feel discriminated against. Every now and then, I did get the feeling that I was special. But there are women with darker skin who don't even dare to enter a perfume store, afraid of not being able to receive help. That is what I find terrible."
Milva decided that she wanted to bring affordable and quality make-up on the market for women of every ethnical background. After her vocational education as Branch Manager, she moved to the University of applied sciences to make that dream come true. In 2017, she started her associate degree Small Business and a year later she launched her own beauty webshop, where she, next to make-up, also sells perfume, hair products and accessories. She is one of the few students who focusses on offline marketing.
"The brands I sell are quite well-known and suitable for the lower and middle segment of the market. The company is doing rather well. Next, to the webshop, I am available for fairs, events and door-to-door sales parties to get women acquainted with our products. Right now, the offline sales are doing way better than online sales. I have two young children and I'm studying, so I can't live off the income yet. After my study programme, I want to expand the company to other cities and pop-up stores.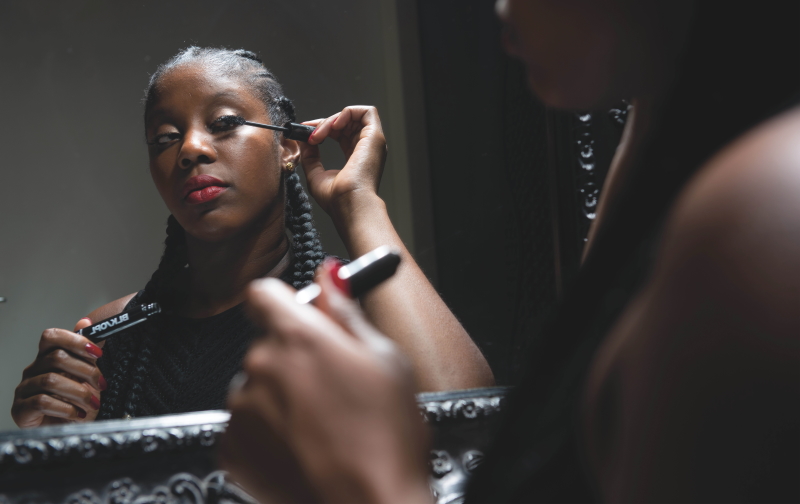 Recognition
In May this year, the pitch of her business plan was crowned with the Almeerse Entrepreneur Award. "There were only a few people with a dark skin tone present during the award night. Nevertheless, I was happy the audience recognised the problem." Milva is happy that her business is perhaps a market gap. But it does give her mixed feelings. She finds it unbelievable that in 2019 not every girl or woman in the Netherlands can easily get affordable make-up. "I would like for it not to be necessary to offer cosmetics to the multicultural woman." Celebrity Rihanna started with her make-up brand in the autumn of 2017 for more inclusivity in the beauty industry. Since the launch of Rihanna's Fenty Beauty, more brands have started to work on their inclusivity. However, it does come with a price tag. "It is clear that coloured women form a market far from the niche. If you look at the fashion industry, the beauty industry has acted quicker when you look at inclusivity. With the help of Social Media, the beauty industry has welcomed and represented a large group of cosmetics fans in terms of skin tones in the past years. But let us say this: a good start is half the work."
Text: Reinhilde van Aalderen
Photos: Gerben Rink