Windesheim cannot escape the higher energy prices. Engbert Nijboer, management and installations consultant, sees opportunities to reduce energy consumption on campus. But he also appeals to students and staff.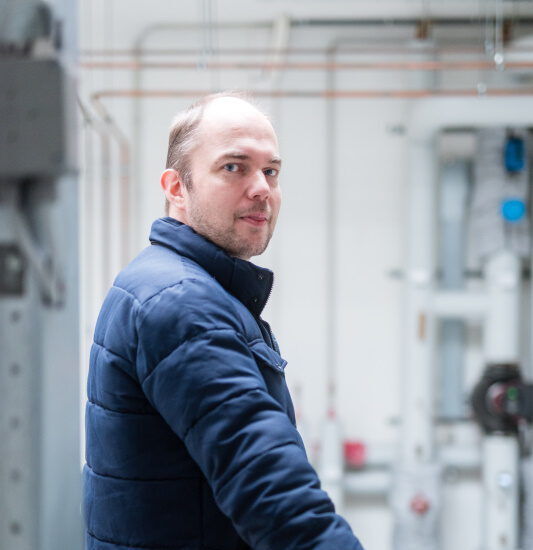 I think a University of Applied Sciences has a different kind of energy contract than an ordinary citizen?
Nijboer: "That's right. We have one connection for gas and electricity for the entire campus, which means that we are a major consumer. We do not have a "permanent contract" like ordinary households; the energy supply contract must be put out. We set requirements and conditions, which then leads to a supplier. Together, you agree on a strategy on how to purchase your energy. And that usually goes in parts. We partly purchased our consumption early, based on tariffs from 2020/2021, but partly also on tariffs from this year, and they are more expensive. All in all, we are still in a fairly favorable position."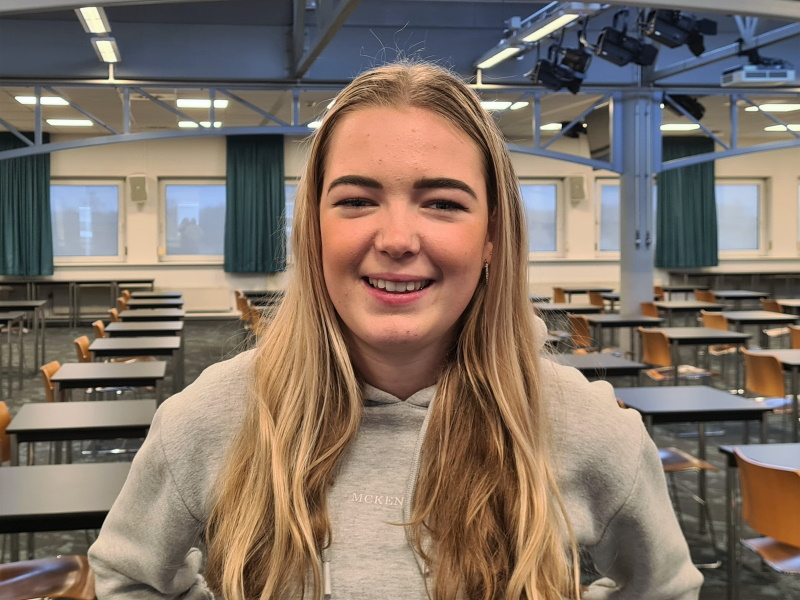 How does Bodil stay warm?
"I drink a lot more coffee and tea in these times. I bought warm new slippers which are also really nice. I also play tennis outside. That may sound crazy, but it really helps. In the beginning it is still cold, but as soon as you start training you will be warm in no time. That's really nice."
Bodil, student Marketing Management
What amounts in euros is Windesheim talking about?
Nijboer: "This year Windesheim is already paying more than in 2021 and in 2023 we will pay even more. I estimate a doubling compared to the year before. That is an increase of more than a million euros. And then Windesheim is still relatively favorable. I know universities of applied sciences that are even more favorable, but also others that already have to pay a lot more due to a different purchasing strategy."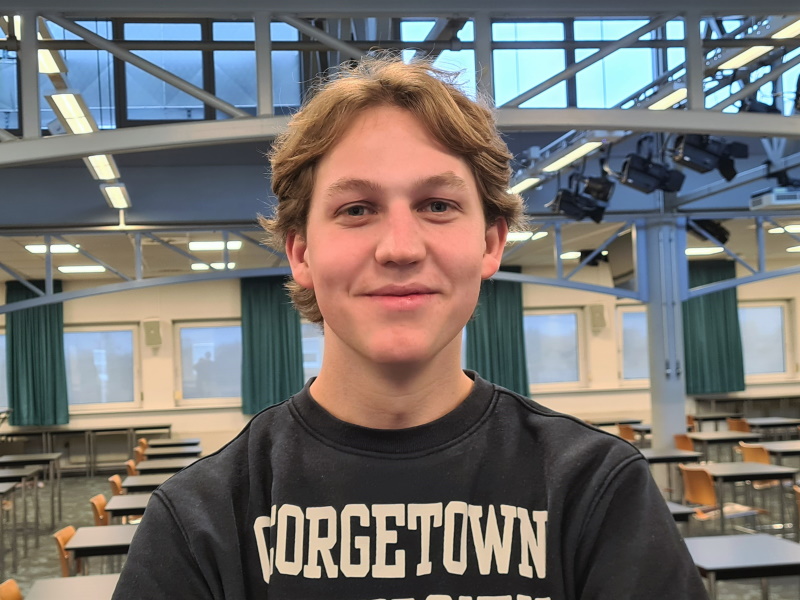 How does Jan stay warm?
"Have a shot before you head out of the pub! That will keep you warm on your way back home. When you are in the car, you can turn on the heated seats. Anyway, I don't take the bike as often in this weather. Thermal clothing is also really a must in winter. When I have football training, I always put it on extra."
Jan, student Communication
What does Windesheim consume?
Nijboer: "In terms of gas, we consume as much as about five hundred households. And we use about 5 million kWh of electricity per year. Over the years you can see that we use less gas and more electricity."
Because Windesheim wants to get rid of gas?
"That is our ambition, the dot on the horizon. Although that will take some time, because there will still be installations for which gas is the best option for the time being. Next to that, we are not yet demolishing the gas pipelines and gas installations, because they be kept for emergencies."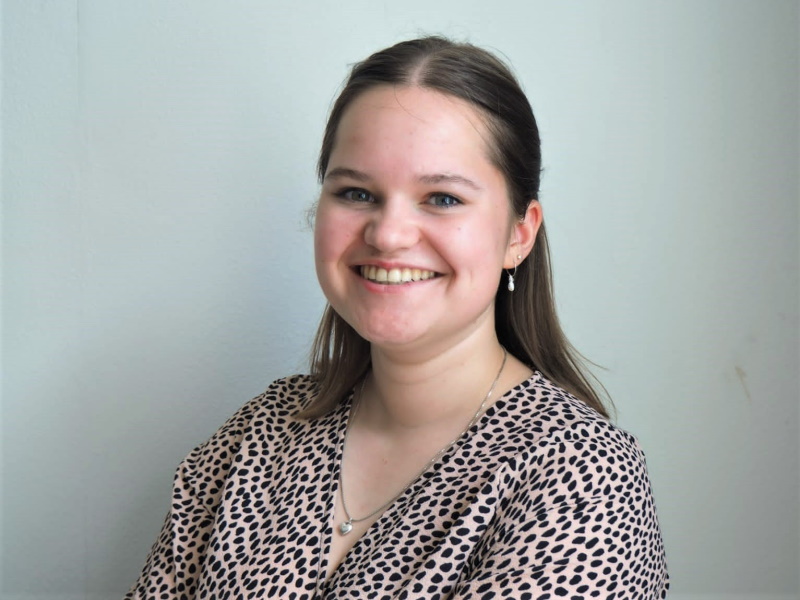 How does Pauline stay warm?
"In addition to normal blankets, I have the perfect solution for this weather: a sweater blanket! That is a long, soft sweater with a large hood. I also warm up my room with candles. Light a few large ones and within two hours it will be nice and warm. Soup is also highly recommended. The canned tomato soup is my favourite!"
Pauline, student Global Project and Change Management
How does the replacement of the installations work?
Nijboer: "This is especially done during the renovations of buildings. Building A was renovated a few years ago and no longer uses gas; heat pumps were also installed in building B and C during the recent renovation. That's how we go to work. We are currently replacing all old lamps in building A with LED lamps. That also provides significant savings. Such a thorough renovation does require a lot of preparation, often one or more years. And all education activities must be able to continue as much as possible."
How does Machiel stay warm?
"We have a fairly new house that is well insulated. In addition, we have solar panels, so when the heater is switched on, it is not too bad in terms of energy costs. I more often close my windows and door to keep it warm now. I also have my own electric heater in my room. If it's really cold, I turn it on."
Machiel, student Marketing Management
I can imagine that "energy guzzlers" are the first to get tackled. The swimming pool for example?
Nijboer: "In comparison with other swimming pools, the swimming pool of Windesheim performs quite well because it is well built. Not in the cold ground, but surrounded by many technical rooms and architectural air ducts.
The big challenge is to basically reduce energy consumption. How we as users deal with energy. In most buildings, the user has an influence on the temperature and thus the energy consumption. What do you do with a radiator? Do you open it fully or a little? And if it gets too hot, do you open the windows? Do we leave the windows open when we leave? I often see meeting rooms with the heating on, a window open, and no one there. Another question: how can we justify the fact that entire buildings are lit and heated at night for evening classes, while only half a floor is actually being used?"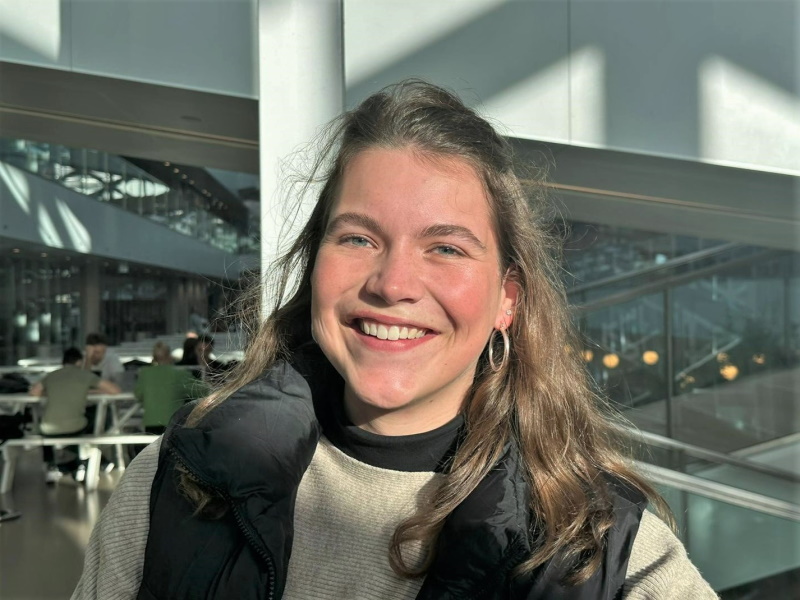 How does Esther stay warm?
"In the backyard we have a garden shed with a wood stove. It is wonderful to sit there. We're also going to get a jacuzzi. It warms you up and is also healthy. Another tip for staying warm: go clubbing! It's always hot in clubs. You can just wear your summer shirts instead of three layers on top of each other."
Esther, student Journalism
Those lessons about reducing need to be put together?
Nijboer: "Yes. And remember: people are like heaters. If a floor is well filled, that makes a huge difference in costs."
It is therefore time for an energy awareness campaign?
"That is certainly being considered at the moment."
Text article: Marcel Hulspas
Text and photos students in frames: Serena Caruso
Large photos: Gerben Rink