Flex, vegetarian or vegan: more and more people eat meat less often. The WIN panel will judge five veg(an) alternatives for the hamburger.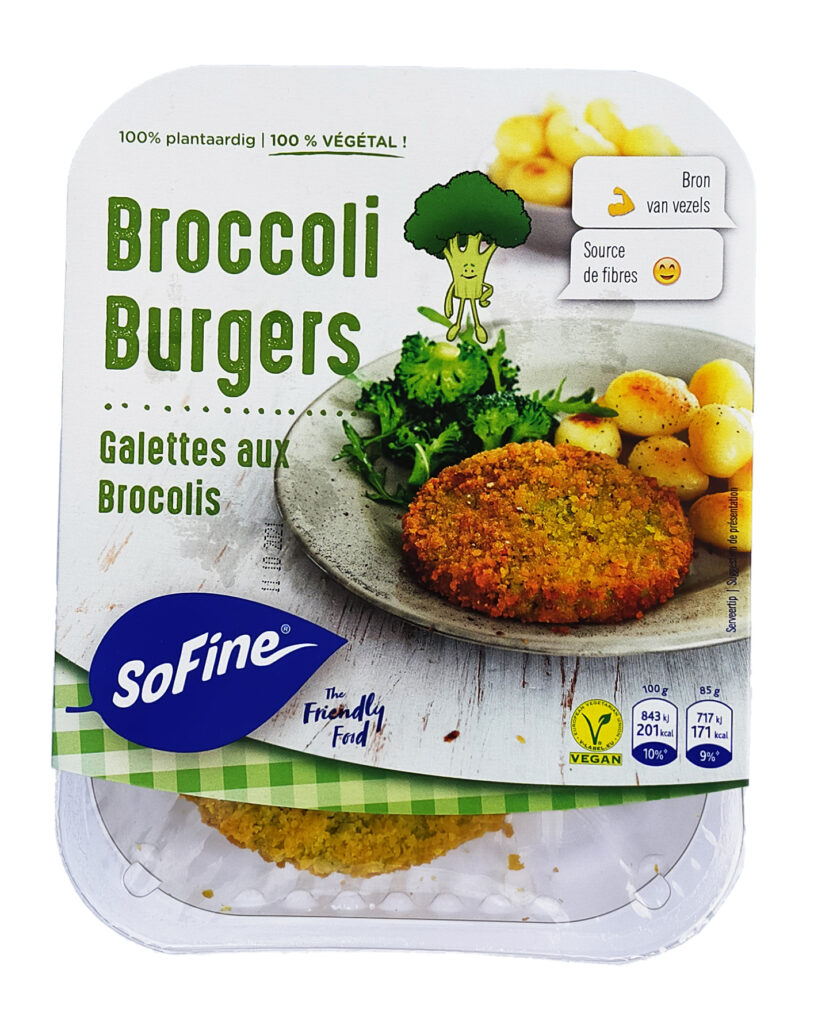 Broccoli burger
What immediately stands out with this vegan burger: the enormous breadcrumb layer. You have to bite through that. Incidentally, part of that breadcrumb layer remains in the frying pan whilst cooking. The burger clearly tastes like broccoli and looks nice and freshly green. But those are the only pros. This burger is little more than a generously breaded lump of soggy broccoli.
Score: 6.0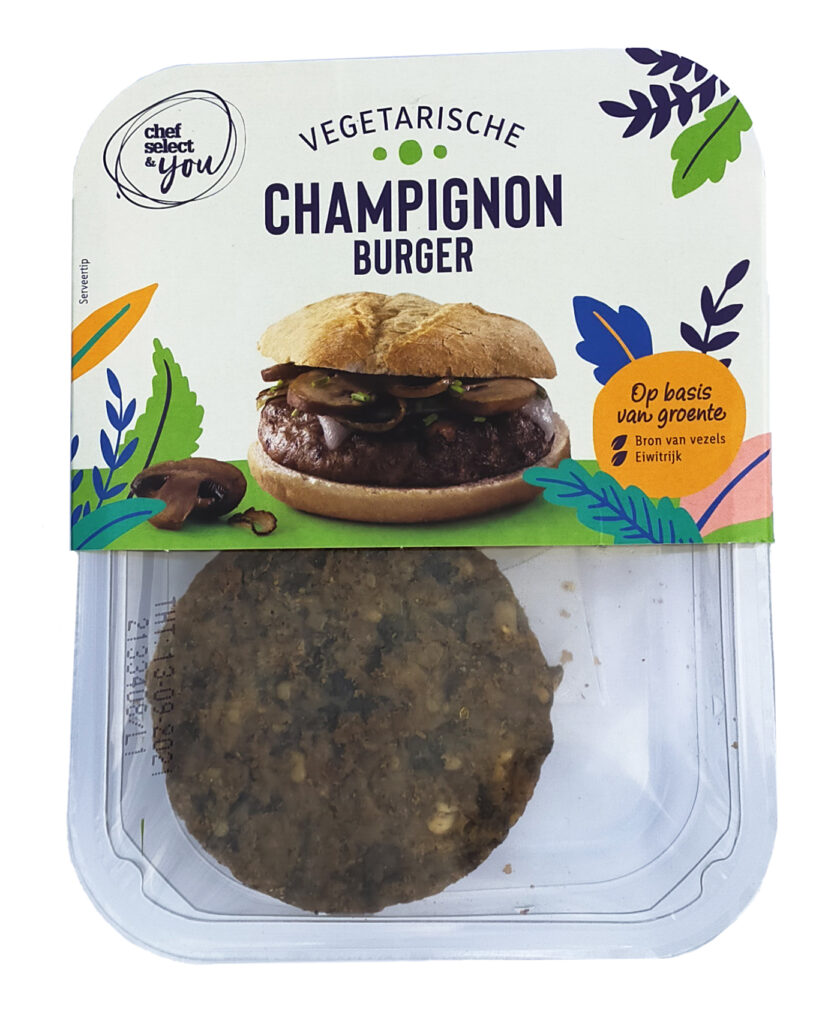 Mushroom burger
This burger is nice and firm on the outside and a bit spongy on the inside. The taste of the mushrooms comes out well. We actually discovered a whole pine nut there. A little extra bite, great! There is also cheese in it, a good addition in combination with the mushroom. It should be clear that the test panel is very enthusiastic about this Lidl product. As far as we're concerned, this mushroom (called 'champion' in Dutch) is a champion among vegetarians.
Score: 8.0
Dutch Weedburger
Don't be alarmed. The burger won't get you high. (If only it were such a party.) This burger consists out of 'seaweed' from the Oosterschelde. The disc looks colourful, the texture is fleshy and absolutely fun to serve your guests. But in terms of taste, this seaweed burger doesn't score too well. It is bitter, cardboard-like, salty. It tastes like failed fried fish, the panel concludes. This vegan burger also costs almost two euros each. Significantly more expensive than the other burgers tested, all of which cost around 1 Euro 30. Fun fact: the Weedburger was marketed by a former Windesheim student.
Score: 5.0
Lentil burger
This burger from the Jumbo is richly filled: in addition to lentils, it contains dates, carrots, peppers and leeks. In terms of taste, it is reminiscent of falafel, so it is nice and spicy. As a result, the taste of lentils come out a little bland. The bite on the outside is crispy. The panel is also pleased with the colour and smell. With 1 euro 25, this vegan burger of 200 grams is the cheapest of the bunch, so the final verdict is nice enough.
Score: 7.5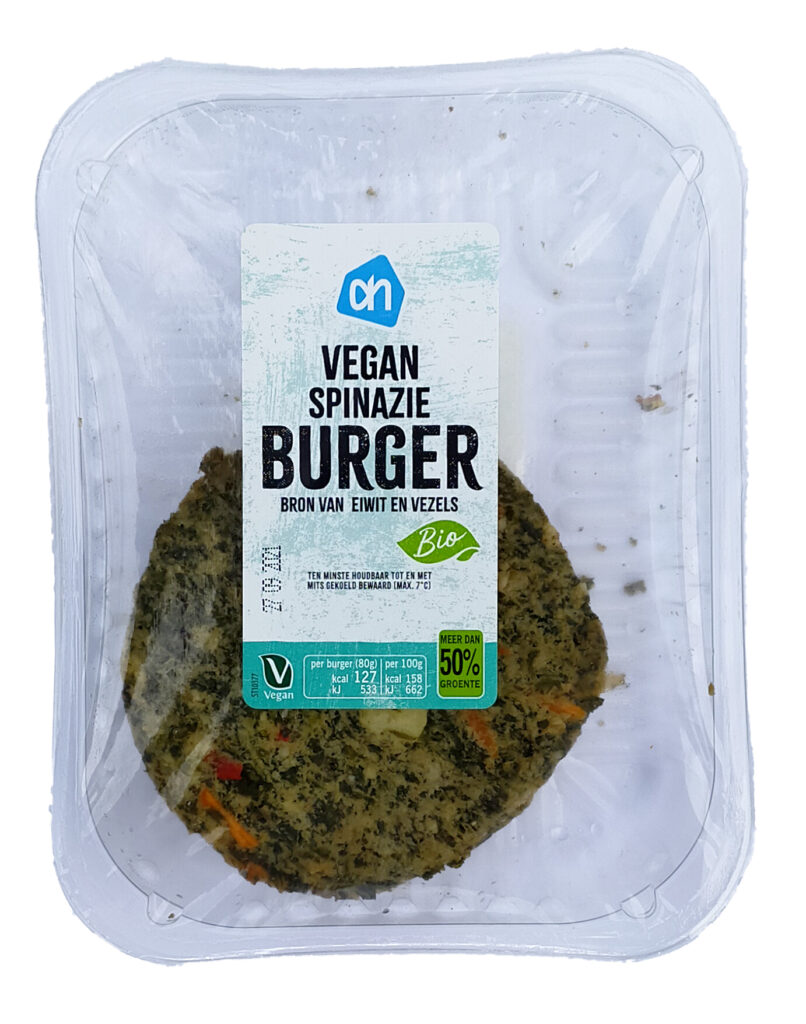 Spinach burger
The panel is unanimous in its verdict. It is like yesterday's stew-leftovers were packaged as a soggy burger. And that's not necessarily a con. Because in addition to spinach, there is also onion, carrot, bell pepper and peas in this Albert Heijn burger. One of the members of the test panel even believes to have found a piece of potato. This burger only needs 4 to 5 minutes in the pan: ideal if you're short on time.
Score: 6.5