Windesheim opened a new location in Almere. The ICT study programmes have settled on the first floor of the 'Het Circus' building.
"We were already planning to move to 'Het Circus' the moment Aeres University of Applied Sciences would leave the building. Last year, the opportunity presented itself to already rent extra space in 'Het Circus'. As a fast-growing university of applied sciences you have to immediately jump on an opportunity like that", says director Kees Stolwijk.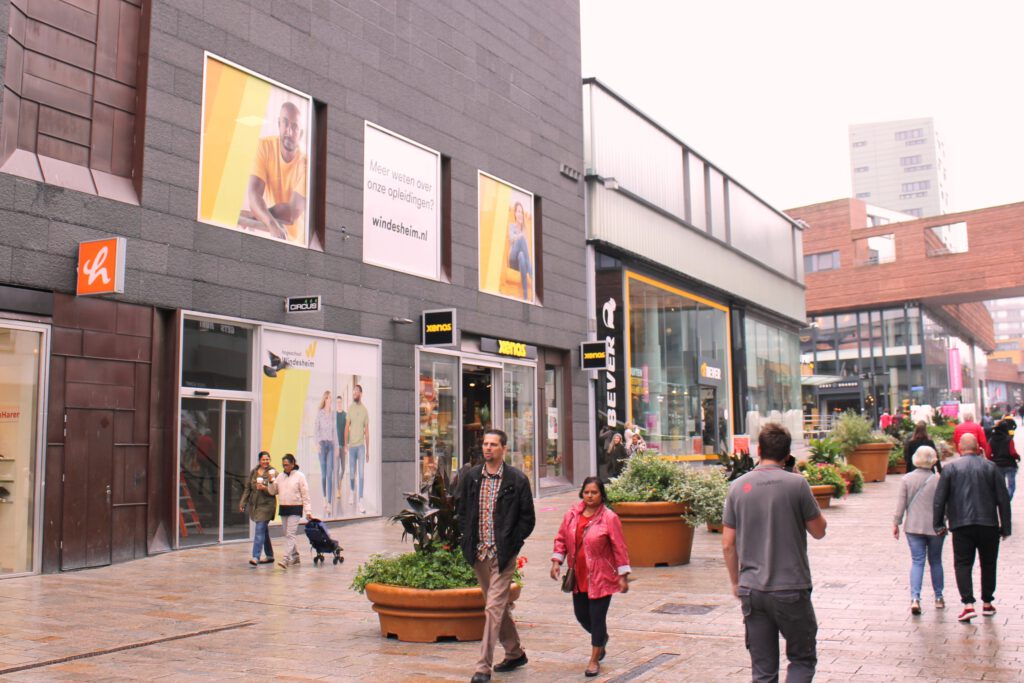 The entrance to Windesheim's new education building is located in the middle of the Schutterstraat shopping promenade. Via an escalator, you reach a 1650-square meter brand new furnished location.
Black steel
"The building is furnished with many vistas and framed glass doors and walls framed with black steel. That creates ambience and lots of light", says team leader facility management Rob de Rover. The floor has six regular classrooms, two scrum rooms, seven project rooms and an ICT workspace. For the teachers, there are three office spaces to use with thirty workstations. In the middle of the building, there is one large study area with a large round planter and attractive seating areas. On this floor, there had been a children's playground for years. It was called the 'ball pit' by Almere's residents.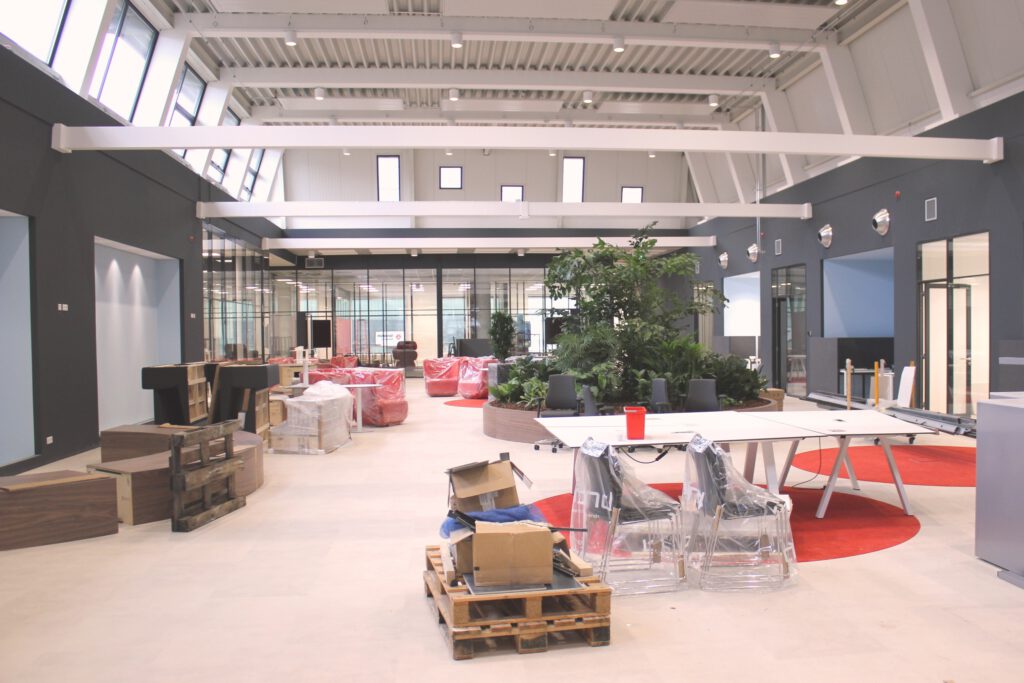 A few months ago, when the renovation started, it was a completely empty space. "Especially the last few weeks, the hard work has paid off and you saw that concrete box turn into something wonderful," says manager operational services Brenda van Stappen.
More removals
Information & Communication Technology and Software Development put the building to use after the autumn break. In a few years, more study programmes in Almere will move to the new location, because in 2022 Aeres University of Applied Sciences is leaving 'Het Circus' and Windesheim can rent another 3200 square meters on the first and second floor.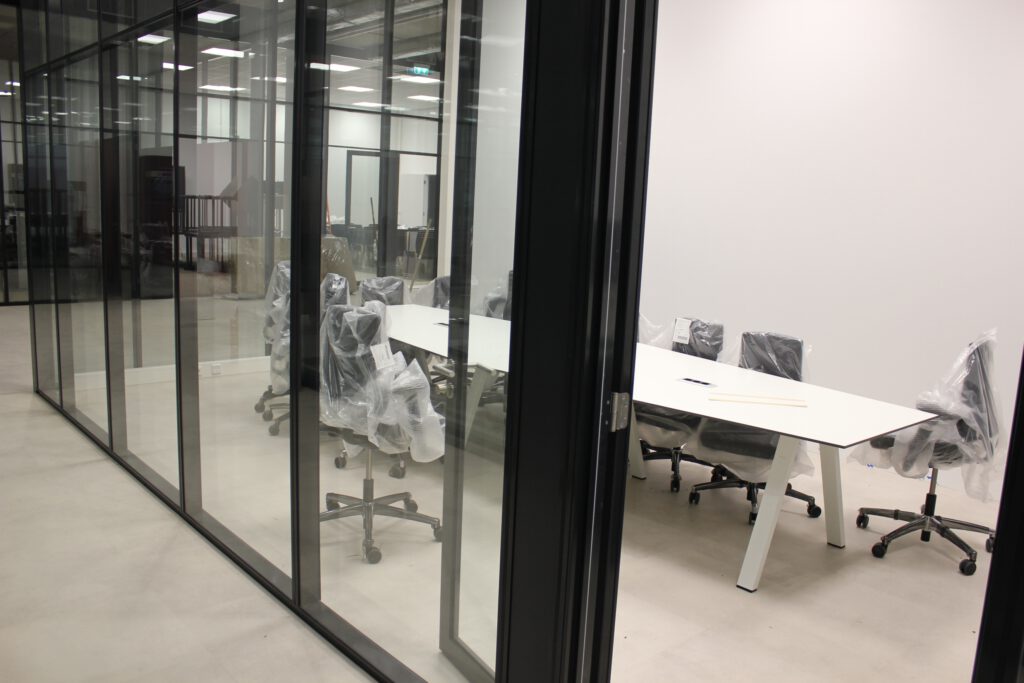 'Het Circus' is the third extra branch of Windesheim in Almere. When the Landdrost became too small, extra space was rented in the Library and then in the 'Baken Stad College'. The last location will not be needed anymore from 2022 on, when more space will be available in 'Het Circus'. Stolwijk: "This location in the city centre of Almere is ideal for us, you can walk there in a few minutes from our other branches."
De Voetnoot
After 2025, Windesheim wants to exchange 'De Landdrost' for a larger educational building. Windesheim prefers a newly built campus in the 'De Voetnoot' building located at Stadhuisplein. The city council is currently deliberating whether that is possible.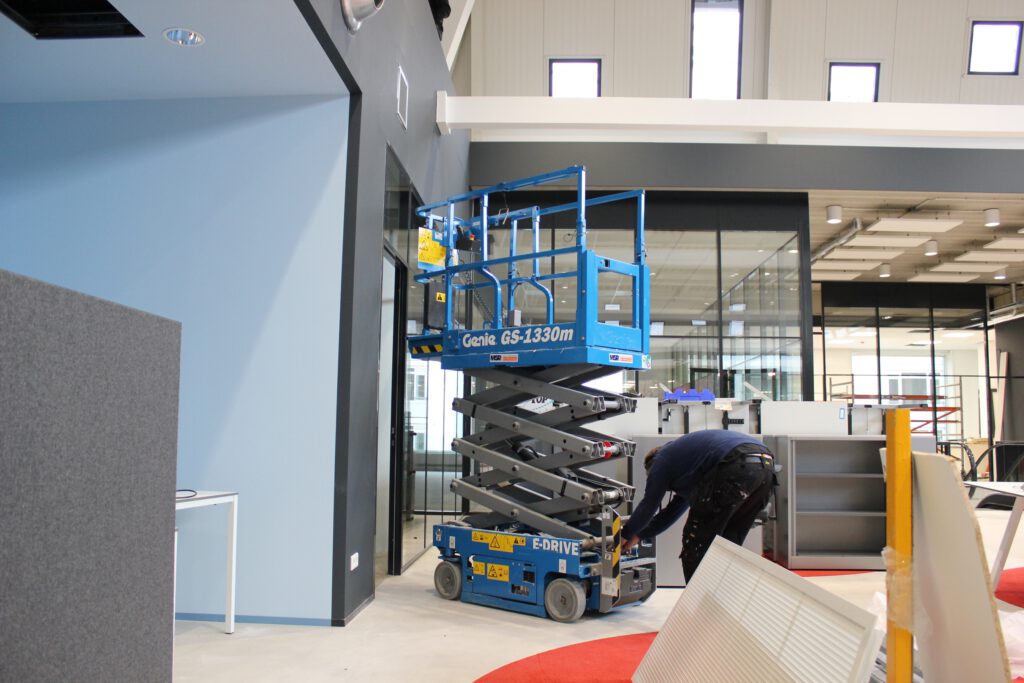 The first lessons in 'Het Circus' will start in period 2. The festive opening of the location would take place in November, but has been postponed for the time being due to the corona measures.
Text and pictures: Ernest Mettes
Pictures of the complete renovation your can find on the Facebookpage of WIN-Windesheim