A microwave. That is all you need for a steaming plate of mashed potato based stew (hotchpotch) with kale. WIN sought out the best.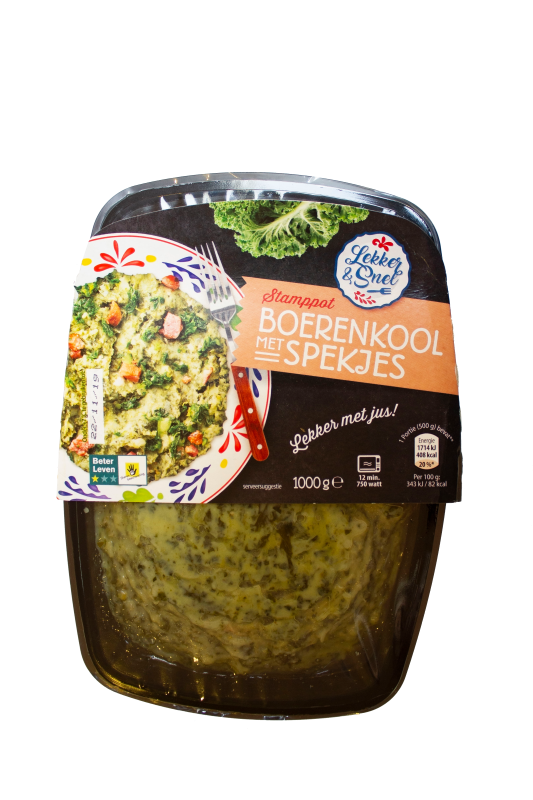 'Lekker&Snel' (ALDI)
This one doesn't live up to its name (tasty and quick.) After waiting for 12 (!) minutes, the test panel is starting to get irritated, hungry and is not satisfied in any way. There are no traces of sausage or gravy and the bacon bits can only be found with a magnifying glass. "This could also be served to a vegetarian." The price isn't too bad. A kilo costs 2.74 euros.
Rating: 4.9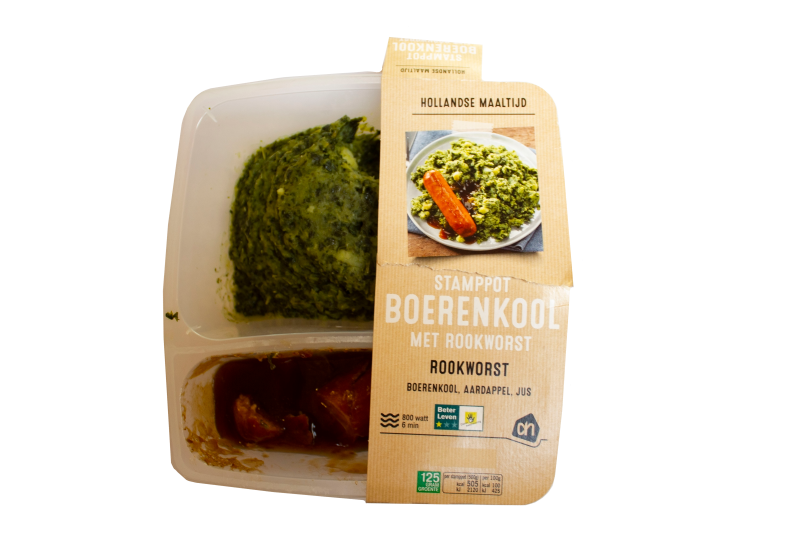 Hollandse maaltijd (Albert Heijn)
A lot more expensive but not a whole lot better. 3.22 euros per 500 grams. "Albert should be ashamed!", says the test panel. This meal does not look appetizing at all; dry, dark, flavourless. The sausage and gravy are too salty.
Rating: 5.5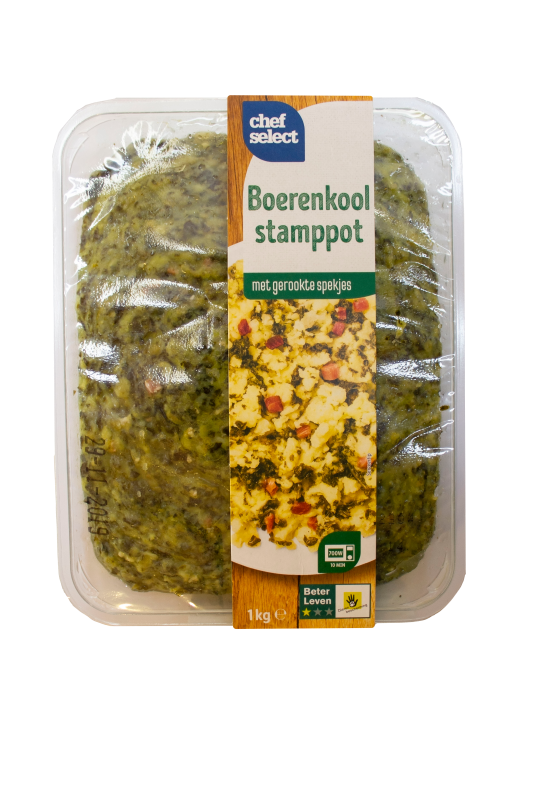 Chef Select (LIDL)
The packaging shows some sort of mashed potatoes with a few green leaves. Within, there is a thick green sludge with no sausage. Smell and taste? Stale but good. The bacon bits are untraceable. The test panel is content with the 2.99 euros price tag. However, you need to buy the sausage separately.
Rating: 5.9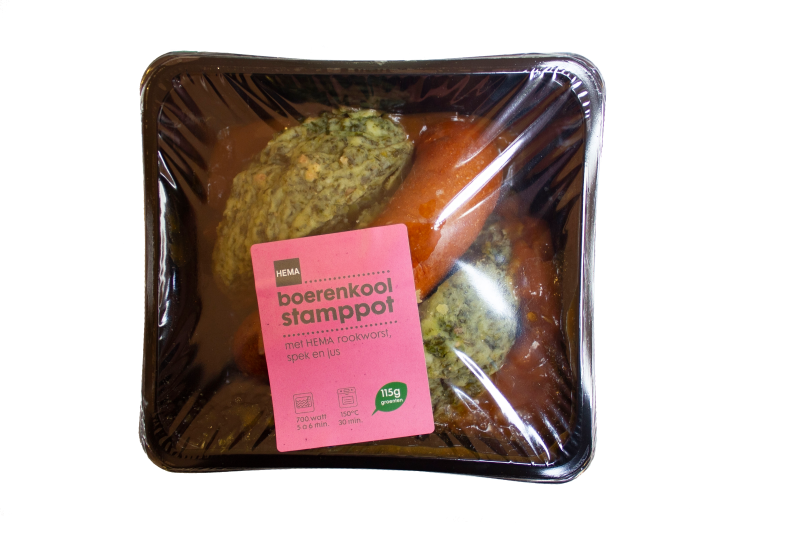 Hollandse stamppot (HEMA)
The most expensive hotchpotch in the test. 3.75 euros per 450 grams, though it does include sausage, gravy and bacon bits. Its taste? Greasy. 'Slop', is what the test panel calls this dish. The sausage is fine and has a recognisable smoked sausage taste. Waiting time: five to six minutes.
Rating: 6.1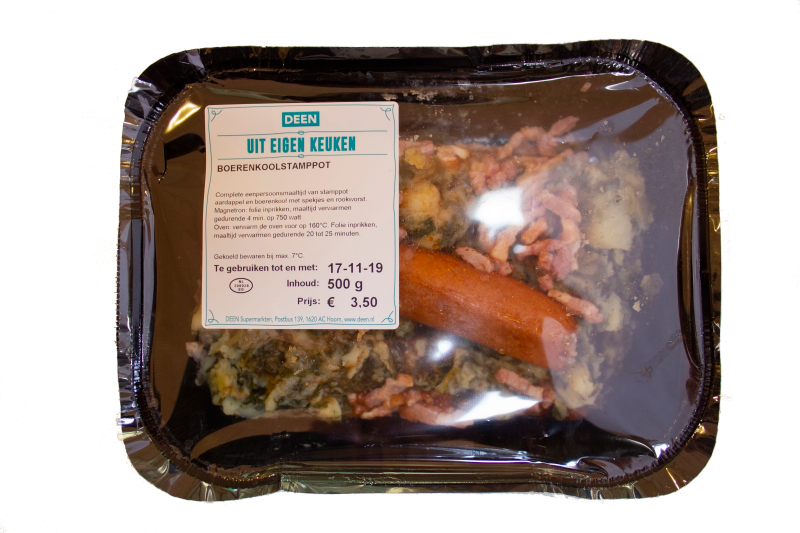 Verse maaltijd (DEEN)
The bacon bits, sausage, gravy and hotchpotch are smiling at you from their properly filled package. This makes the panel hungry. The sausage is moist, which is not for everyone. The hotchpotch is creamy and has a good colour to it. It costs 3.50 euros per 500 grams and it only has a waiting time of four minutes. Great for a microwave meal.
Rating: 7.5