Lifeguard in a swimming pool, selling ice cream on the heather or tour guide in Paris. These students have the best summer jobs. First-year student Noor: "After work we sit in the café until deep into the night."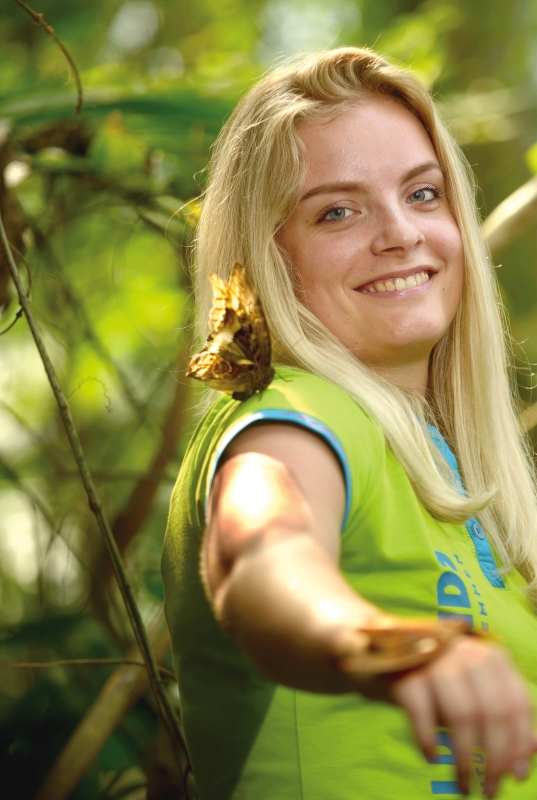 'Spat in my face by a monkey'
Merle, second-year student Teacher Education in Biology, is surrounded by peculiar animals all summer. She works at Wildlands, the zoo in Emmen.
"I, among other things, take care of the snakes, crocodiles and otters in the butterfly temple, a greenhouse. Every now and then I am taking care of the monkeys. No working day is ever the same. One time I am fishing information booklets out of the crocodile basin with a landing net, the other time I am spat in the face by a monkey or an Atlas butterfly will poop on top of me. Those butterflies are 30 centimetres tall and squirt their poop out.

You will always have to be alert and you have to work precisely. For example, you can never enter the residence of the pythons by yourself. You do that together with the head caretaker and an object to protect yourself, a rake for example. Should you be caught by a python, you don't stand a chance. They are terribly strong.
What people forget is that the work mainly consists of cleaning. The cleaning of monkey poop has a terrible smell I can tell you."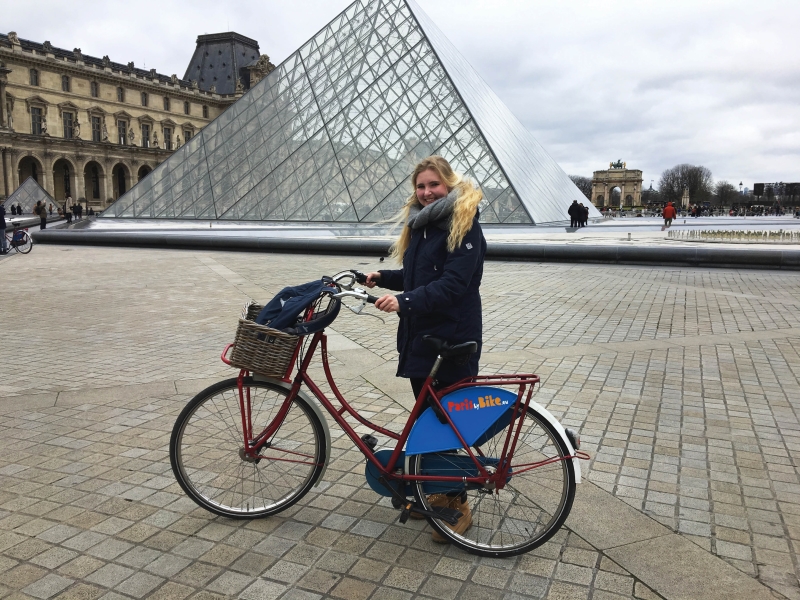 'Palais Royal is a hidden treasure'
Merel Revet, a third-year Journalism student, studied in Paris this semester and is a tour guide there for Dutch tourists. On a bike.
"My favourite place to stop at is the Palais Royal, it really is a hidden treasure in this city. People are so surprised when they turn the corner at the Louvre, they often aren't aware of all the beautiful things the city has.

As a tour guide, we have a four-paged script that we have to learn by heart. I am mainly involved in the kid's tour, in which I let the children themselves talk about the highlights. Last time, there was a three-year-old boy who could tell me everything about Napoleon from his child seat. Isn't that amazing?

During every biking tour, there is a passer-by who will raise his middle finger to us or screams that we have to piss off in French. Parisians hate cyclists. They are seen as dangerous there, but we strictly follow the rules. Only Dutch and Flemish tourists are allowed to join the tour, simply because people from other countries aren't able to cycle."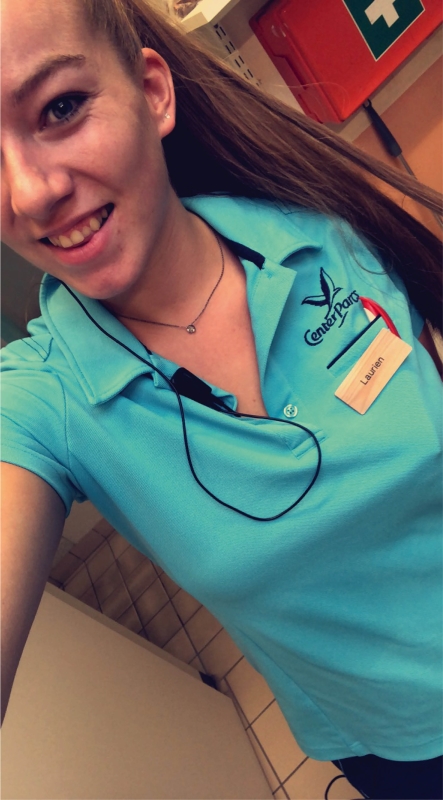 'I relocated her kneecap'

Baywatch in action in Centerparcs de Huttenheugte: First-year student Business Management studies Laurien Tietema makes sure no one drowns.
"There once was a girl who had a dislocated kneecap. With a couple of colleagues, we had to get into the swimming pool, bring her to a safe location and stay with her to make sure she relaxed a little. We closed off a part of the swimming pool. Together with the doctor I relocated her kneecap. I was filled with adrenaline!

Of course, you can't just become a lifeguard. After my trial period, I was sent to Zandvoort to do a course in rescue swimming. I learned how I had to rescue drowning swimmers or how to move someone in the water when they are unconscious. That's what I think is so cool: It is something I can use in daily life as well. When someone is in the canal, I know how to help."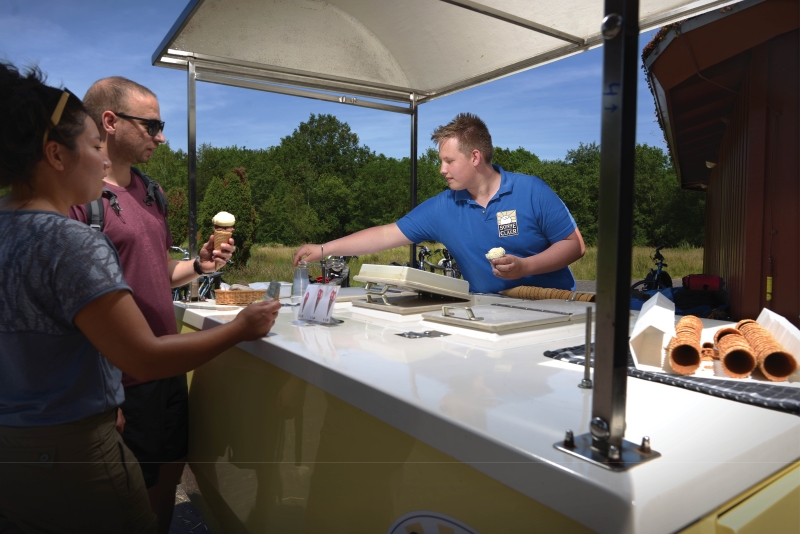 'I like to be on the heather the most'
Sweating during summer? It is not going to happen for Thijs van der Trang, a first-year student Teacher Education in Chemistry. He is always close to the ice cream stall.
"My favourite? Strawberry-rhubarb ice cream. But I like everything. However, I am quite done with chocolate ice cream, because it never gets off the spoon. The organic ice cream that I serve is made on the farm that I work for. It really is the best ice cream that exists. People often think that I am eating ice cream all day, but the opposite is true. It's all work!

I tell everyone that I have the best summer job. Because who is grumpy when they want to get ice cream? It is always cosy at my stall. I get to work under the sun and when it isn't too busy, I always bring a book. It is never lonely: There is always someone who wants to have a chat with you.

With my ice cream stall, I visit different locations. The Dwingerloo Heide, one of the permanent spots, I like the most. Such a beautiful sight!"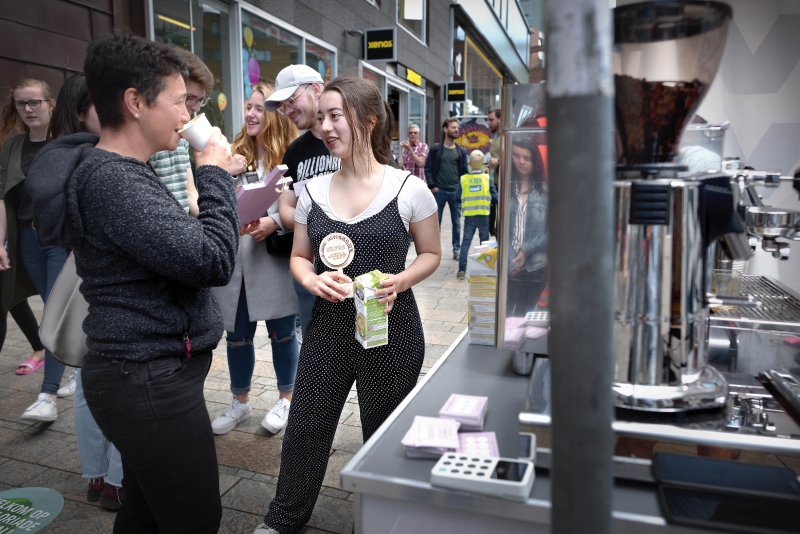 'Coffee for me is the same as good wine'
A coffee bar on wheels: Julia Boekholt, second-year student associate degree Entrepreneurship, rolls her bar to different festivals and locations.
"My dream has always been to start my own café. I started saving for that when I was fourteen years old. When I was a little girl, my father thought me the importance of knowing what good coffee was. We owned a real Italian espresso machine. He explained the different types of coffee to me and taught me how to make the perfect milk foam.
In Almere, I had the opportunity to pitch the idea of my business during a contest. I won and received a thousand euros to do something with my plans. Together with my dad I build this bar on wheels. It perfectly fits into the car. The sides are made from plexiglass, the colours can match the theme of the event or festival that I am at.

With my coffee bar, I want to show people that sustainable and vegetable food can also be good, normal and fun. So, I don't use any milk produced by cows, but only oats, coconut or soy. For me, coffee is as good wine: No espresso that you just pour down your throat, but really a moment of enjoyment."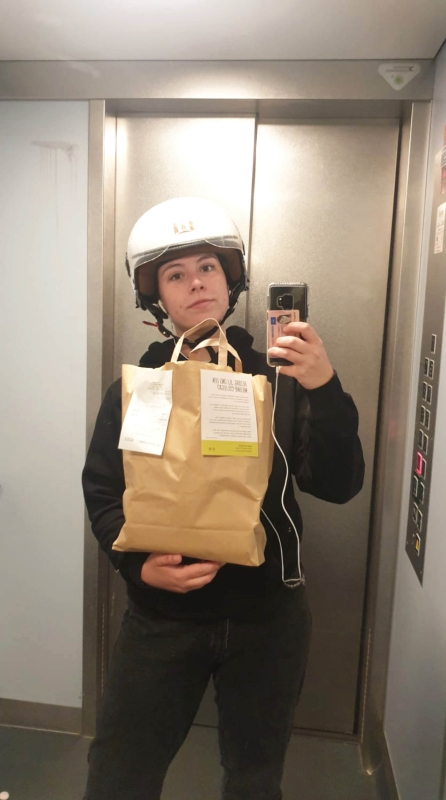 'I like to cruise around the city'
After a night out ordered a big, fat burger at Ingeburgerd? There is a chance that Maxime Overhof, a first-year student Journalism, shows up at your door.
"When it is nice weather, I as a deliverer, have the best job in the world. Nicely in my t-shirt on my scooter, cruising through town, pretending to be tough. A female deliverer, there are not many of them. I often see other deliverers look confused when they come across me.

I sometimes face weird things during work. One time, during winter, they send me to Holtenbroek. Everything was covered in snow and it was so cold! And then a man opened the door in his underwear. I don't feel the need to see that at all! I gave him the food and I took off."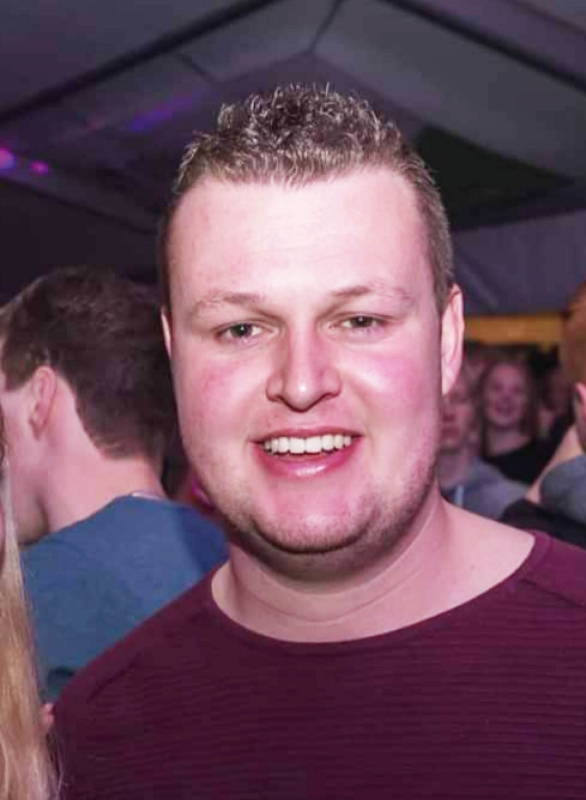 'Put a beam in between and you're done'
Going to a festival? Chiel Jonkman, a second year in Logistics Management, doesn't do anything else during the summer period: He builds up and breaks down the stages.
"When the weather is nice, I am always outside. That is really nice isn't it? You sometimes start constructing weeks before the festival. We will soon begin constructing the stages of the Zwarte cross. That is a festival that I visit myself every year. It is nice to see it from the other side now.
I leave at a quarter to five in the morning and on busy days I will be home at half past eight. Those are the longer days. The work is pretty standard: straightening platforms, beam in between and you are done. The work always continues, even when it is pouring rain. During thunderstorms we take shelter in the car, but when the wind starts showing up, we have to continue. We work with big sails that have to be attached immediately because otherwise they will break."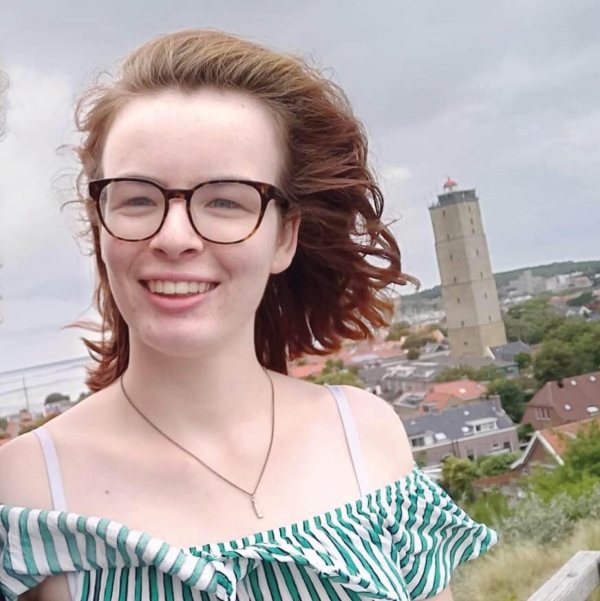 'I am at the beach for hours'
Sun, sea and nice people. First-year student in Journalism Noor Mekel does catering work on Terschelling.
"When I was a little girl, I already said it: When I am done with school, I will work on Terschelling. I have, for the minimum, contacted half of the businesses on Terschelling to find a job. Now I work in service of Grandcafé Zeezicht.

You are on an island. After six o'clock you cannot leave the island anymore. That is why I live on the island for a month and a half. The colleagues with whom I share the apartment have become my friends. After work we are at the café until the late hours and we talk about the day. But only coming to Terschelling to drink? No, that is not the reason. The nature is very varied. The polder, the beautiful dunes. On my day off, I am at the beach all day.

The people on the island are very open and happy that you're here. I feel so relaxed here: What I cannot do today, I will do tomorrow. I never long for home. I already miss Terschelling when I go on the boat and reach the shore."
Text: Michelle van der Molen
Photos: Jasper van Overbeek