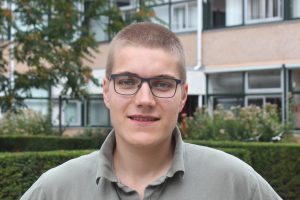 Windesheim student Jurriaan Peters (23) is in Uganda and Hong Kong for his study programme Global project & change management. He is reporting to the win' about his experiences abroad.
My last weeks in Uganda have been amazing. I've gotten more used to the cultural differences in the country, and knew how to get around. What a shame to leave this country…
In our last weeks we have been working hard on analysing all our research data, we have been rafting on the Nile and we have been on safari in Murchison falls national park. On safari we have seen awesome animals, and it was a funny feeling to be a real tourist for once. This safari made us all feel great!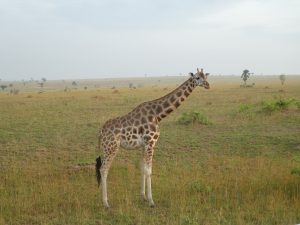 That night before we left the park that feeling changed. One of my team members got really sick. When we wanted to leave at six in the morning he still had a high fever and was feeling really weak. This made us decide to visit one of the local health clinics on the way back from safari. When we entered the clinic, the sanitary facilities where not fit to western standards, but we didn't really have an option. They acquired some blood and they came to the diagnose Malaria…
After an salt infusion and anti-malaria drugs, we continued our way to Kampala, to visit a more western health clinic. When we finally arrived there they told us that it is impossible that he has Malaria because of the anti-malaria medicine he is taking, and they diagnose him with a another stomach infection and food poisoning. So far our five hours of Malaria in Uganda.
On the 23rd of December I flew back to the Netherlands, and realised that the comfort I missed most in Uganda, was clean drinking water from the taps. Visiting other countries does make you appreciate the little things in life.
After being home for ten days, I continued to Hong Kong on the 3rd of January, back to bottled water… The contrast with Uganda is immense. At the moment I landed I was shocked by the structure, cleanness and business. Furthermore messages telling you that you need to hold the railing while going down an escalator are a bit unfamiliar for me. By now I am in Hong Kong for five days, and I am getting used more and more to this concrete jungle, everything is unbelievable efficient, something I need to get used to again.